What to Expect at Bassett Family Chiropractic!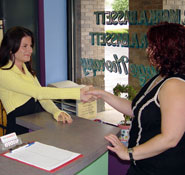 Our New Patient Center is here to guide you in what to expect on your first few visits with the chiropractors, and tell you about our privacy policy!
You'll immediately feel at home the moment you walk in the door of our chiropractic office. Help is on its way!
We've found that one of the best ways to have successful client relationships is to explain everything in advance. No surprises! The more you understand who we are, what we do and why we do it, the better results you'll enjoy. It's as simple as that.
Get To Know Us, Learn What To Expect, And Use Our Resources:
How Can we help?
Contact Bassett Family Chiropractic now to schedule an appointment.
CONTACT US
---
New Patients | (586) 323-7901