Frequently Asked Questions at Bassett Family Chiropractic
Get Your Questions Answered!
Here at Bassett Family Chiropractic, we love answering the questions we receive about chiropractic care. Your Shelby Township MI chiropractor will be happy to answer any additional questions you may have. Give Bassett Family Chiropractic a call today to begin care with your Shelby Township Chiropractors.


Does Bassett Family Chiropractic take insurance?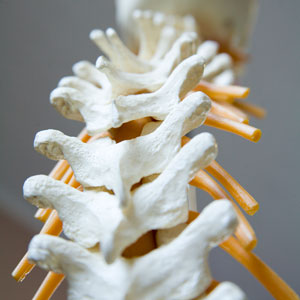 We are providers for many insurance companies: BCBS, Medicare, Cofinity, to name a few. The best thing to do is call our office and our friendly staff will always call your insurance company and let you know what your coverage is right up front.
Once I start chiropractic care will I have to go forever?
This is a very common question. The best answer is it's up to you! We have some practice members that utilize us just for pain relief and others that use us for prevention and wellness. You are always welcome in our office no matter how you choose to utilize us.
Will I get adjusted by the Shelby Township Chiropractors on the first visit?
I would say that 95% of the time NO. We take what we do here very seriously. Because of this we need time to analyze your x-rays and examination before we treat you the first time. You want your chiropractor to do this because we can make sure you are a candidate for chiropractic care and that it is safe to adjust you. Occasionally, if a patient is in extreme pain we can analyze you x-rays during lunch and you can come back later that day for a treatment.
Will I have to have x-rays?
Simply put, "To see is to know, not to see is to guess," and we won't GUESS ABOUT YOUR HEALTH! Obviously, there are exceptions like pregnant women and children under a certain age.
What makes the Chiropractors at Bassett Family Chiropractic different?
We are very specific. There are many chiropractors that just CRUNCH everything, that is not us! We practice the Gonstead Method which is aimed at adjusting only the bones that are misaligned not the whole spine. If a vertebra is out of alignment and can cause you to become sick then pushing a bone in place out of place can cause you to be come sick. We only adjust the bones that need it.
Want to Learn More?
Contact Bassett Family Chiropractic now to schedule an appointment.
CONTACT US
---
FAQs | (586) 323-7901