Bassett Family Chiropractic Health Seminars
Not Sure If Chiropractic Is Right For You? Ask a Chiropractor!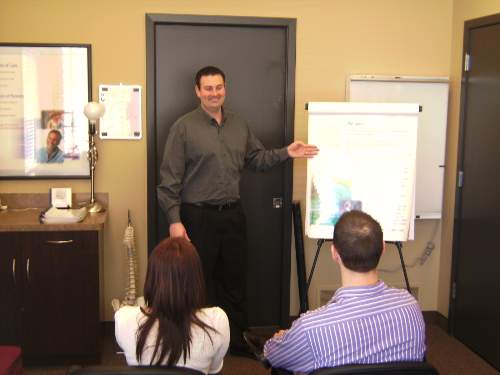 Come and find out if chiropractic is right for you with no strings attached! Dr. Mark offers a Health Awareness Seminar every Wednesday night. The discussion lasts about an hour and we answer questions like these:
What is health and where does it comes from?
What is Chiropractic and how can it help me reach my healthcare goals?
How can we prevent illness?
When should someone start chiropractic care?
Answers to the "myths" about chiropractic?
What makes Bassett Family Chiropractic different?
Find Out For Yourself
This is a great opportunity for you to see if chiropractic is right for you. Come and find out for yourself what Bassett Family Chiropractic is all about before you make any commitments. This is NOT a sales seminar it is strictly for information and we will not try to solicit you in any way. All of our practice members come to this seminar and it is a lot of fun.
Contact Bassett Family Chiropractic now to schedule an appointment.
CONTACT US

---
Bassett Family Chiropractic Seminars | (586) 323-7901